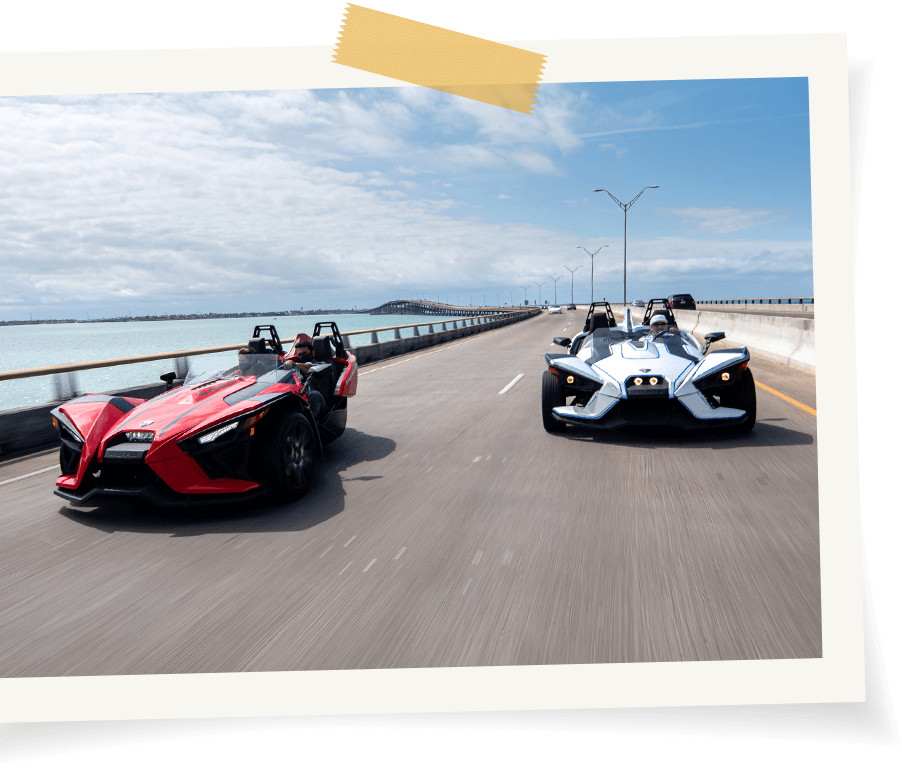 Driver Safety Information
Drivers must possess a valid driver's license or operator's permit.
Golf carts and slingshots qualify as motor vehicles and must adhere to most traffic laws. Please follow all traffic laws when operating your vehicle, including

Open container laws
DUI laws
Speed limits
Parking rules
And more

Abide by capacity limits for vehicles, and do not allow anyone to sit on other passengers' or the operator's lap.
Drive only on South Padre streets.
Do NOT drive on the beaches or causeway.
Rule violations will result in the forfeiture of the deposit.
Questions? Do not hesitate to reach out. We look forward to helping you safely enjoy everything South Padre has to offer in our stylish and spacious vehicles!

Where You Can Drive
The rented vehicle must be driven on South Padre Island streets only. Vehicles may not be driven over or on the causeway, or on the beach. A world of fun awaits as soon as you sit in the driver's seat. Drive safely so you can soak it all in!
ANY VEHICLE THAT IS DRIVEN ON THE BEACH IS SUBJECT TO LOSE DEPOSIT.
Gallery
See for yourself the kind of fun you can have in the spacious and stylish rentals available at Paradise Fun Rentals!