Top 5 Outdoor Activities In South Padre Island For Every Kind Of Traveler
It doesn't matter what kind of a traveler you are. There are all kinds of fun activities for you to do on South Padre Island. From building sandcastles to educating yourself about nature, climate, and wildlife, the opportunities are plenty. The outdoor activities SPI stated below are the experiences you cannot afford to miss out on as they will enrich your life and inspire you in ways unknown.
Sea Turtle, Inc
If you care about the environment and wildlife preservation, look at Sea Turtle, Inc. Established in 1977, Sea Turtle, Inc. provides an eye-opening experience and educates you about the importance of all species of turtles.
The organization focuses on spreading awareness about the turtles and providing the best care and support they need.
Sea Turtle provides you with educational activities and helps you explore through:
Well-organized field trips
Various outreach programs to educate the community
A kids program involving fun activities like summer camps, night outs, experience being a vet
Interactive virtual learning experience by providing school programs for kids
Apart from these activities, they also allow you to participate in the rehabilitation and conservation aspect of it. You can adopt a turtle or buy gifts from their shops, which can help them continue their mission to help take care of turtles.
If you're looking to have a fun experience learning, then this is it. You can go to their website to book appointments and see what other programs you might be interested in. Overall, it is a fun learning experience for all kinds of travelers.
Visit Isla Blanca Park
Located on the southern edge, Isla Blanca Park has some clean and beautiful beaches to offer. If you're looking to take a break and relax, then you have to visit it. Most people visit to take a picture near a famous statue called Christ of Fisherman, which is beautiful when the sun is setting. It is enormous, and one cannot miss this place. It is a valued deal, and you'll get to experience something calm and beautiful. Apart from these attractions, this place also provides:
Clean and beautiful beaches
Well managed boating and fishing areas
Clean lodging experience
High-quality dining experience
Play areas, parks, gardens to have fun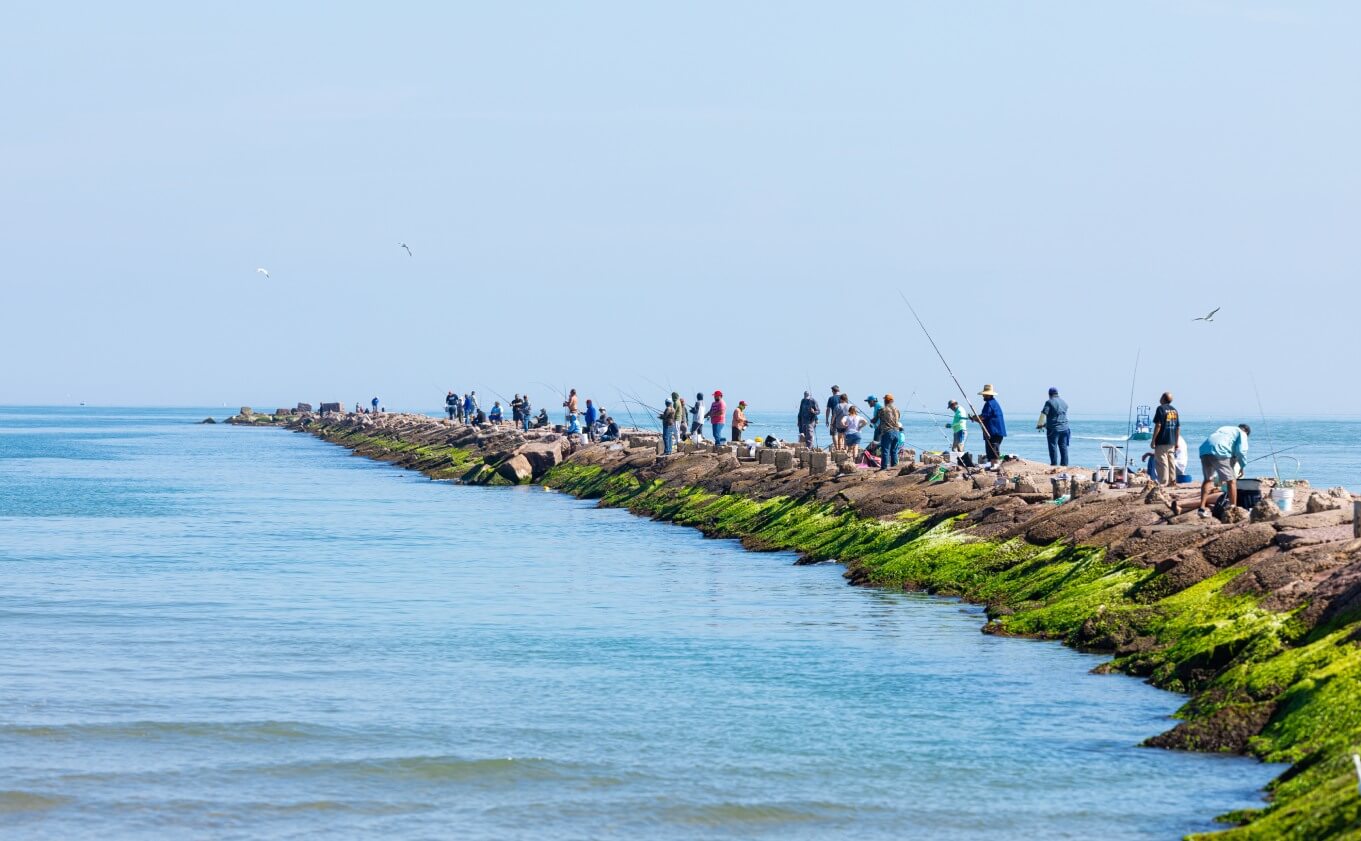 South Padre Island Birding and Nature Center
If you're looking for a fun distraction from the beaches and the outdoor activities in there, you must visit SPI Birding and Nature Center. It is a non-profit organization in Texas. If you are a photographer or generally someone who likes to learn and explore wildlife, this is the place for you. This place is home to various birds, insects, alligators, turtles, owls, and snakes.
You can spend about 2 hours doing activities such as:
Learning about the geography, flora and fauna, and everything about the place
Beautiful walk along the boardwalk
Explore the wildlife. Get to pet snakes, and alligators under supervision
Spot and enjoy the birds
Fall volunteer planting
A gift shop/store to buy memorabilia to gift your loved ones
It has a wide area to walk. It is an excellent place for you to hang out with your friends or family members, learning about different types of birds and animals. This is a fun experience for people of any age. The place is a treat, especially for kids.
Visit their website to get geared up as they teach you and guide you through buying the right set of binoculars and other camping gear from you to get the best of this experience.
Get To Be A Sandcastle Architect
If you're a creative person who likes building things and looking to spend time relaxing, then you can take sandcastle building lessons.
They provide you with the necessary skills and toolkits to learn to build and have fun during that process. If you are a competitive person, then you can even participate in competitions as well.
Enjoy The Sunset At Jim's Pier
If you're into enjoying sceneries and sunsets, you must enjoy the beautiful sunset on the Western side of the islands. It paints the sky red and beautiful. You can relax and hang out with your friends or family here. After having an adventurous day, Jim's Pier offers a nice and relaxing view to end the day.
So, these were the five outdoor activities that every kind of traveler can enjoy in South Padre Island and have the best time while on the island. Your drive to reach South Padre Island will be pleasurable, but driving your own or (one of our rentals) car on the SPI beach is an experience of a lifetime.